Welcome back to our Wedding Blog series! We have a lot of exciting content coming up over the next few weeks, as not only are we chatting about wedding topics but to the actual wedding experts also! To kick off our first wedding Q&A blog post, I reached out to the award winning photographer duo – Laura & Benny! We love working with these guys at weddings as they bring such a great energy and are just amazing at what they do.
Laura and Benny Photography are wedding photographers in Ireland covering all of Munster and Leinster and a couple counties beyond. Despite the 2020 experience (don't mention the word) and what is transpiring for 2021, the couple still live and breathe weddings. Laura has a naturally outgoing personality and Benny is a tech head, so they make a great combination for wedding photography. You can see Laura's passion for weddings as she posts daily on Instagram Stories. Benny will make the odd appearance and has developed into a decent heel on their podcasts. The bottom line is they love photography and the quantity of their quality work that is available online stands to show their award-winning work.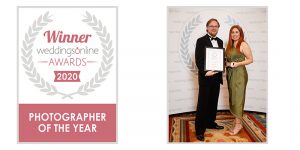 Choosing a photographer for your wedding requires a bit of research. What are their style of photography, what are their personalities, what packages do they have? It is crucial you do your research –  after all your wedding photos is what you will have for the rest of your life! So lets, put the questions to the experts!
How are you guys managing during this pandemic? We have a lot of brides thinking about changing dates and recently engaged couples not knowing when to book – what advice would you give?
(Don't mention the word!) 2020 and 2021 are different and difficult times. The best advice I can give to couples is to be realistic during the restrictions period. The best suppliers can do is to be honest and give fair guidance. It is hard for all sorts of businesses get a fair balance between trying to get things back up and running and being factual about what is happening. For couples the latest feedback for 2021 is that they need to know more than just the number of guests permitted at the wedding. Couples need to check in with wedding venues and see what their policies are that impact the day and keep up with what is permitted in general. Things like when are guests expected to wear masks, how does seating arrangements work, what social distancing will be applied, what restrictions are there for certain parts for the day, what services are curtailed. Wedding couples should consider if they are happy with the overall feel of the day as well as the number of guests allowed.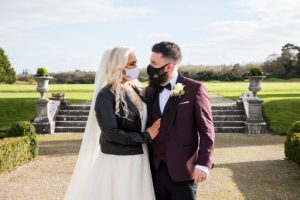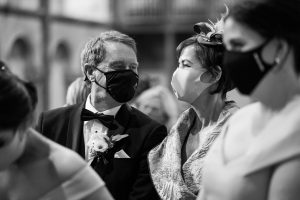 What questions should a couple be asking when they are looking to find their wedding photographer?
Like most things in life and like with most wedding suppliers it is about personality matching. You need to be comfortable with your wedding suppliers. You might like their service, but their personality might not be for you. So, make sure you know what you are getting character wise. Of course, you must like the photographers work, so check out their portfolio and ask for more if you want to dig a bit deeper. Make sure you understand the packages and pricing, what is the all-in cost of getting access to your photographs, what coverage that includes and what are the extra cost for options like albums.
How would you describe your style of photography/shooting?
We very much apply a natural approach to photography, you might hear words like journalist, candid, reportage knock around. We take the approach to allow your wedding day to take place and capture actually what happened without influencing or imposing on the day too much. We will guide your through the day and get the standard portrait photographs that you would expect from a wedding day but there is much more to wedding photography and actually capturing the day as it unfolds.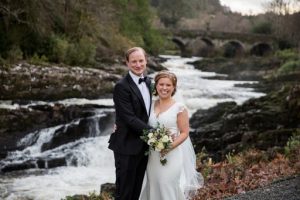 What sets you apart from other wedding photographers in the industry?
There are loads of great photographers in Ireland, personality will distinguish the majority of service providers. Styles can be grouped, and you should find types of photographs you repeatedly like. How someone interacts with you, their ability to deal with situations and their knowledge will stand out above and beyond as your wedding transpires. That all adds up and helps when it comes to capturing photographs.
On the wedding day, is there any advice or tips you would offer to ensure for the perfect photographs?
Relax, be yourself, if you forget the camera is there and just go about the day and enjoy it, the moments and great photographs will come.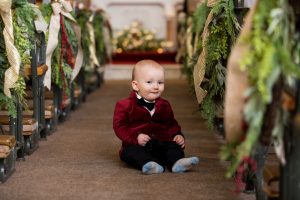 What is your most memorial wedding you have done to date?
So many memorable moments and magic days. The range of emotions always stand out. Be it absolutely ecstatic kids and a simple little smile from a grandparent. Parents can be emotionally overwhelmed or silently so happy. A wild dancefloor is always great craic, we cannot wait to hear a live band blast out tunes and see 100 people going nuts throwing good and bad moves.
Is there anything else you feel is important to add?
Probably said a million times but it is your wedding day. We all must compromise a little in some requests, but it is your day. The days of rules and must does are gone. Have the wedding you are comfortable having and try not to fall out with anyone over anything trivial. Enjoy the day, let some things slide but do not do anything you truly do not what to do. Have fun! We have seen 2 people have the best craic spending the whole day with each other and others interacting with so many guests. Enjoy the day your way, it is about getting married.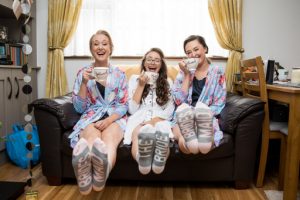 Laura & Benny Photography Instagram and Facebook handle is @lauraandbennyphotogrphy
Website: www.lauraandbennyphotography.com
Email: [email protected]