Welcome back to our next Q&A! This week I was delighted to be chatting with Daire from The Bentley Boys! These guys are routinely voted as Ireland's best wedding band and after checking out their live weekly showcase every Monday night – I can see why!  The band can be made up of a 4 piece all the way up to a 14 piece band – wowser's! Alright let's rock n'roll and get this interview started!
What kind of style music do you play?
We play everything required to keep a wedding dance floor packed and hopping!  From 50's rock 'n' roll to current chart and everything in between. We can throw in waltzes, jives and quicksteps but in a cool way that everyone will want to dance too.
Are you available for wedding reception music also?
Whatever your entertainment requirements are for your special day, we have you covered.  Ceremony, Drinks Reception, Dinner Entertainment, Evening Party Band, DJ options, Late Night Acoustic set – we can take care of it all for you.
For couples who are on the look out for their wedding band – what advice would you say to them?
One of the biggest decisions you will make for your big day will be around your entertainment.  A poll by WeddingWire.com said that 80% of brides wished they had spent more time researching entertainment!  So where do you begin?  Ask the right people!  You will get great advice from people who've already celebrated their wedding and from forums and directories such as weddingsonline.ie and weddingdates.ie. 
But to take it up a notch, our top tip is to consult with your wedding planner or the wedding coordinators at the venues you are considering.  Their recommendations are trustworthy and it's in their best interests to provide you with the best referrals as the quality of their referrals reflects back on them!  They have seen it all, week in and week out for years so they know who the best, most professional and easy to work with bands are.
There's much more that can be said and we have written several blogs about what you need to look out for when booking a wedding band.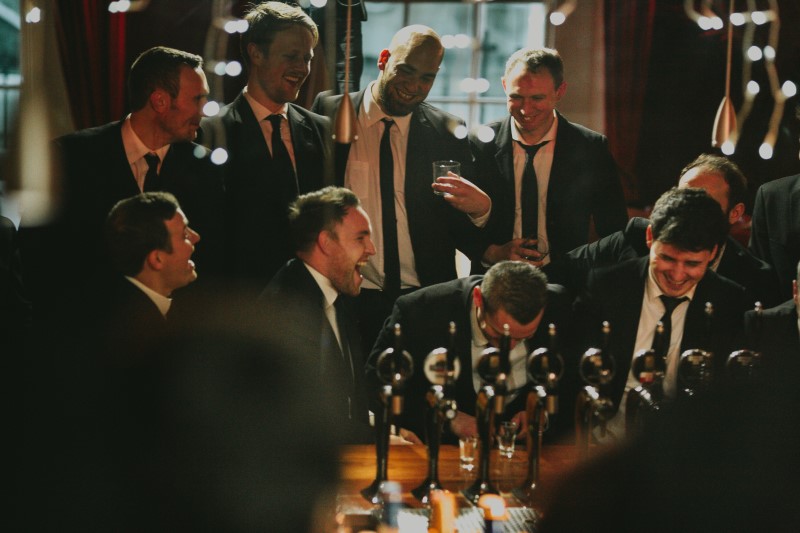 Tell me about your showcases?
It's really important to see a band perform live before booking them but not so cool to have to skulk down the back of someone else's wedding!  The Bentley Boys pioneered the showcase concept in Ireland over a decade ago and now all professional wedding bands run showcases and this is a great thing for couples. We want our showcases to give couples a snapshot preview of the Bentley Boys experience that they can look forward to on their big day and to show them the options that are available so that they can tailor the Bentley Boys to be their own unique band for their unique special occasion.  At our live showcases, couples can see 15 or 16 sixteen musicians performing in different configurations.  You can choose your favourite lead singer, perhaps you want to add a sax or a full blown brass section, or add a Bentley Girl to the Bentley Boys mix.  It's your choice and you get to see it all at our showcases.
We are all missing getting out to live performances at the moment and COVID has forced us to innovate again on the showcase front.  As a result you can still view a live Bentley Boys showcase but from the safety of your own home.  Every Monday night we livestream our live showcase so couples can still 'try before they buy', so to speak.  Sure what else would you be doing?!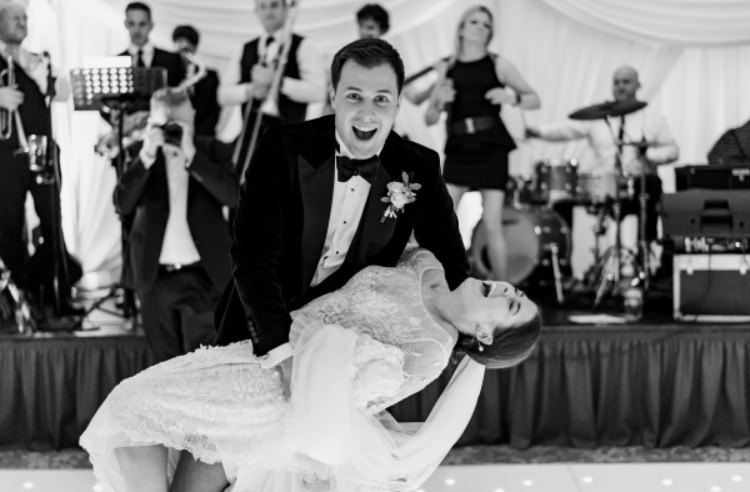 What is the most popular first dance songs?
There's a number of songs from the last decade or so which became first dance classics the moment they were released and which are requested very regularly;
Ed Sheeran's

Perfect

 and

Thinking Out LouD
 John Legend's All of Me
Christina Perry's Thousand Years
Ray LaMontagne's You Are The Best Thing
Kodaline's The One.
Songs that aren't requested so often but are class fist dance options include:
If I Should Fall Behind, Bruce Springsteen;
Crazy Love, Van Morrison;
Better Together, Jack Johnson;
Baby I Love You, The Ramones;
Can't Take My Eyes Off You, Andy Williams;
At Last, Etta James;
Time After Time, Cyndi Lauper 
If a couple has a certain song(s) they would like you to play – how much notice do they need to give you?
We touch base with couples 6 weeks out from their big day to firm up on all the final details such as first dance and musical preferences.
When a couple books you for their wedding – what should they do next? Do they need to provide you a certain setlist?
Sit back and relax knowing that you're in the safe hands of the professionals.  You will have your own dedicated Entertainment Coordinator who is always just a call or an email away for any advice you need or just a chat about your plans.  We love to have your input but either way our job is to have your dancefloor hopping!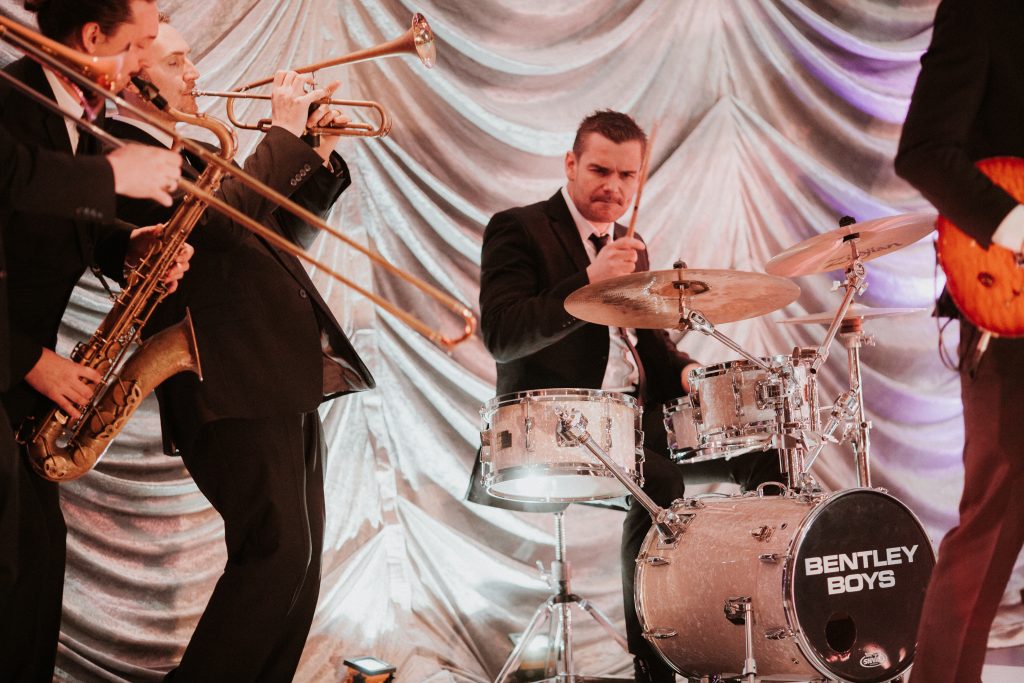 Timing & schedules are crucial when it comes to a wedding. What should couples be aware of to ensure the music can start on time?
It's probably worth planning a schedule backwards i.e. know your venue's curfew/finish time and work back from there while building in some wiggle room time for each element of your day.  You will be surprised how long things can take and there is very often slippage in the most carefully planned schedule.  Hot tip, when the room is being turned around from dinner service to dancing time, make sure that the band performance area is the first part of the room to be arranged.  That way the band can be setting up while the rest of the room is being prepared and will be ready to go when everything else is.  
Is there anything else you would like to add?
We love what we do and we have a great time doing it and, what's more, we get to share in the celebration of people's most precious life moments!  What a privilege!  And so we take what we do extremely seriously and we have a lot of fun at the same time.  What's not to love?!  Get in touch.  We'd love to make your dance floor dreams come true!
Where can couples find you?